How to Know When You Need Help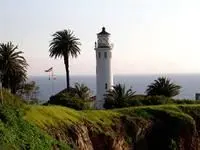 Psychotherapy is one way to address and resolve problematic issues that arise in life. Of course, there are other ways to address these issues too. Below is a list of feelings or situations that could indicate therapy may be helpful for you or a loved one:
You are experiencing sadness, hopelessness, helplessness, worry, panic, confusion, anger, frustration, stress, or fear.
You have identified things in your life you would like to change, but don't seem able to take action.
You feel "stuck" in a relationship.
You are feeling tired, worn out, and emotionally drained.
You have experienced or witnessed a traumatic event.
You no longer enjoy the activities you used to enjoy and do not seek out new experiences.
You have experienced the loss of a loved one, important friendship, relationship, beloved pet, or job.
You or someone you love is struggling with death and end of life issues.
You have experienced a health or medical problem and find it challenging to accept, or adapt to.
You have recently given birth and experience tearfulness, hopelessness, loss of pleasure in everyday activities, loss of energy, trouble sleeping even when your baby is sleeping, restlessness, feelings of guilt and emptiness.
You have recently lost a pregnancy.
You are very worried about a friend, colleague, or loved one's behavior and do not know how to help.